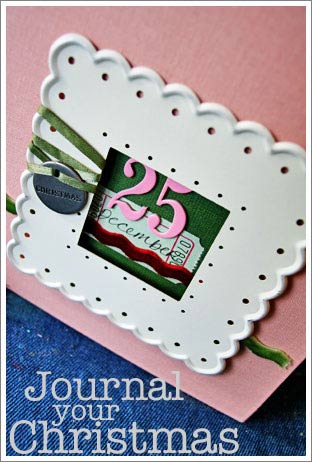 I have signed up to take part in Shimelle's Journal
your Christmas. I am hoping this will give me something to look back on in years to come and remind me of what we were doing in 2008. And hopefully I will take part in future years too.
Christmas has always been a favourite time of year, especially since having children. And even though they are now adults it is still a special time of the year. We very much enjoy each other's company (well I enjoy theirs anyway!) and have lots of laughs doing things together. Some years we go away for Christmas and other years we stay at home and have family around. This year we are staying at home.
I can't wait till December 1st arrives and I can get started on this project. I just hope that I can keep motivated for the whole time. Some friends on an online group are taking part too so we are hoping to motivate each other!